March 2015
ISLAND CREEK LANDSCAPE, INC EARNS COVETED MASTER CRAFTMAN CERTIFICATION FROM BELGARD HARDSCAPES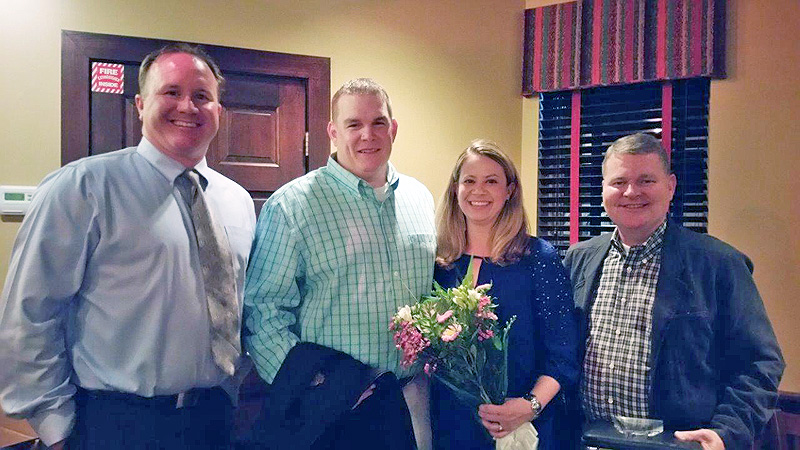 Stanfield, NC, March 2015 – Island Creek Landscape, Inc., a local landscape company, has been awarded the prestigious Master Craftsman Award from Belgard Hardscapes.  This is the highest level of certification offered from Belgard Hardscapes.  Island Creek Landscape, Inc. is the only company in the area, and one of only six Master Craftsmen in the five state Mid Atlantic region to achieve this designation.  "In essence, the Master Craftsman designation means that Belgard recognizes these installers for not only being competent, but outstanding at their craft," says Ken O'Neil, Vice President of Marketing for Belgard Hardscapes.  "A Master Craftsman is an award-winning installer with a commitment to continuing education and a commitment to growing business through the innovative products and programs available through Belgard."
May 2014
Jacinda Garabito, with WCCB, visits Island Creek Landscape to learn about how to make your backyard dreams a reality.

May 2014
"Landscaping season busy, rewarding for company" – Stanly News and Press, Albemarle, NC  Click here to read the article.
September 2013
Island Creek Landscape recently completed construction on an outdoor living space at the Blue Max Materials Outdoor Living Design Center.  This design center is a wonderful place to envision what your outdoor space can become.  More information on the Outdoor Living Design Center can be found in this link. Blue Max display gardens
Summer 2013
Island Creek Landscape was recently featured in Signature Kitchens & Baths, a national publication focused on providing homeowners with inspirational ideas for their kitchen or bath spaces. This edition's focus is on Outdoor Kitchens. Click here to view to the article and to get some ideas for your own outdoor kitchen.